Explore how Vertex Air Technologies revolutionizes various industries through cutting-edge Clean Room solutions.
An industry that creates life-saving drugs and other products needs a facility that enables the flow of contamination-free air, thus ensuring the production of flawless, error-free products.
Why do Pharmaceutical industries need Clean Rooms?
A facility where drugs are produced, air quality needs to be controlled

A drop of moisture of viable and non-viable particles on the drugs can reverse the benefits

A Pharmaceutical facility cannot receive the global certification without being Clean Room compliant

Clean Room services, by Vertex Air, provides industries with a one-stop solution to become ready to produce drugs

Custom-built solutions for Pharma industries of all sizes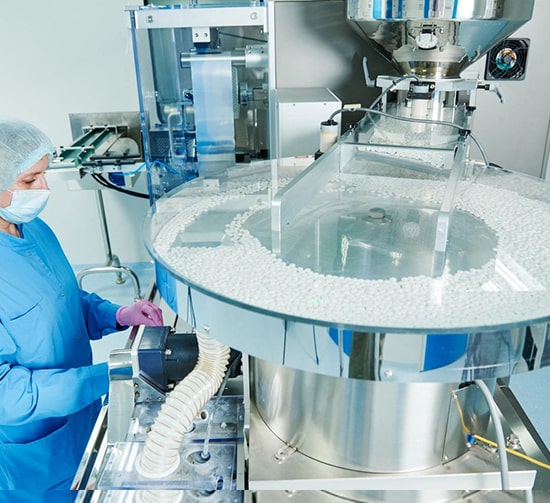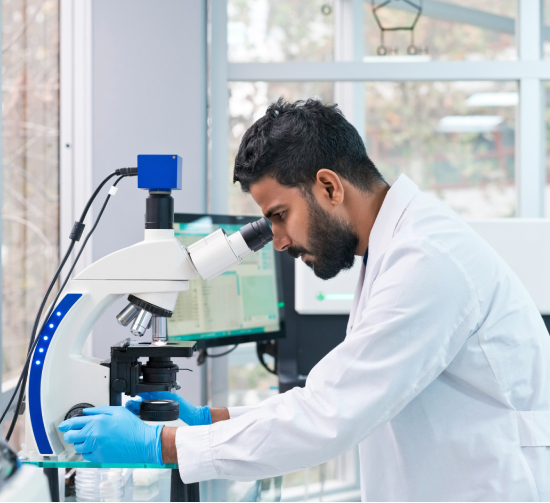 If game-changing research produces faulty, erroneous results because of air contamination, the products get affected, and the people, too.
Why does the Biotech industry need Clean Room services?
The Biotech industry deals with living organisms, which can get contaminated easily when there's unknown contact with organisms or moisture from the air. Clean Rooms prevent that.

Facilities can be forced to shut down if they are not compliant with the research guidelines and certifications. Vertex Clean Room ensures that.

Contamination of organisms in a Biotech lab can endanger the life of the researchers. Clean Rooms ensure hygiene.

Vertex Clean Rooms also provides equipment that enables assured results in the lab.
To live a life of high quality, the Life Science industry must produce products that are free of contamination and are harmless. An error caused in the production of this industry's products leads to loss of trust and even financial damage.
Why does the Life Science industry need Clean Rooms?
To deliver quality, the industries need uncontaminated, controlled, Clean Air.

Besides Clean Room facilities, Life Science industries also are in heavy requirement of Clean Room equipment because of the processes involved. Vertex makes it easy.

Being the Turnkey solution providers, the clients can step in only when a Life Science facility is ready to deliver quality products.

Due to the dynamic requirements of this industry, Vertex Air also provides custom-built services and solutions.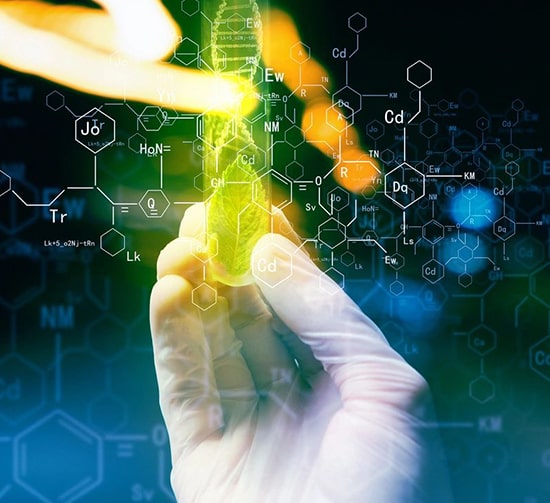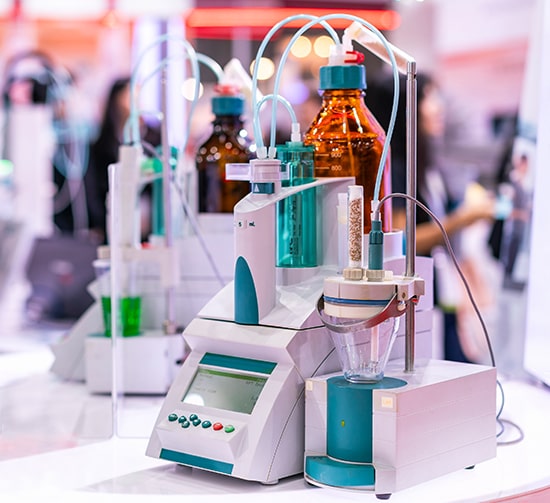 This industry's food products are at a high risk if not produced in a Clean Room facility. The items produced need foreign elements to increase their shelf life. Companies can incur huge loss if proper procedure isn't followed.
Why does the Nutraceutical industry need Clean Air? 
These products are directly consumed. When prepared in contaminated facilities, it can be life-threatening.

The industry is believed to produce products that aid in better health. If they are contaminated through moisture and viable or non-viable organisms, there's a reverse impact.

The involvement of multiple processes of production puts it at high risk

Contaminated, uncontrolled air conditions can jeopardize the products and the people

Vertex Air ensures that the facility undergoes global tests before being certified
This industry is prone to high chances of contamination; hence, the end product is at high risk, and the workforce works round-the-clock to deliver the desired results. If anything goes wrong, the supply chain can go for a toss.
Why does the Food industry need Clean Rooms?
High risk of contamination due to the involvement of a lot of people

Sometimes, the use of chemicals to retain food for a long time increases the risk of contamination

Food, when it comes in contact with contaminated air or water, is extremely dangerous for consumption

The requirement for Clean Rooms in the Food industry is dynamic. Vertex Air helps in the customization

Accurate taste and flavor can be achieved when manufactured in ideal air conditions