Ramachandra Kopparapu - Chairman & Managing Director
With years of hands-on experience in delivering HVAC and clean room solutions, Mr. Ramachandra joined Vertex Air Technologies in 2010. When he became part of this global clean room service provider, he began Vertex Air's manufacturing facility, intending to help industries improve their products and services. 
What made him critical to the business are his learnings, growth, and knack of incorporating technology in all aspects of business and touching many lives. His central focus lies in the backward integration of a full-fledged manufacturing facility for Vertex Air, Hyderabad.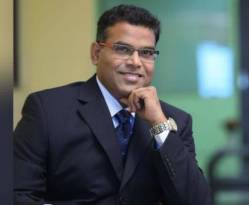 Since the beginning of his time, his goal has been to establish Vertex Air as the most in-demand turnkey solution provider in the Clean Room industry. Under his leadership, Vertex Air has become an established organization that abides by quality and international regulations, keeps the economy in focus, and aids in the timely delivery of services.
His passion for providing excellence has been reflected in his investments in the company, enabling him to build state-of-the-art infrastructure and position Vertex as a reliable organization.
His grit and passion have enabled Vertex Air to secure and deliver top-notch projects in Moscow, Russia, and South Africa and venture into New Jersey and the US markets.
Sudhir Devulapally – Director
After graduating as a Mechanical Engineer from JNTU, Hyderabad, Mr. Sudhir began his career as a Design and Project Engineer. In his career, he has executed several national and international projects in the HVAC field.
At Vertex Air, his role as the Director is crucial because he helps in the strategic decision-making of the projects. He is responsible for the smooth delivery of these projects end-to-end. From the inception of these projects to the final execution and delivery, he ensures the process is seamless.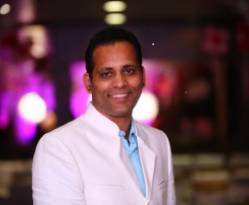 His expertise lies in managing crises during the process of project delivery. His leadership has enabled us to identify, manage, and tackle some of the most critical problems that arise. He is a solution-oriented leader who believes in sailing with the team end-to-end.